Lip Tie – Chicago, IL
Your Quick Guide to Lip Ties
A lip tie sounds like a relatively minor issue on the surface, but when you know more about all of the potential problems it can cause, things suddenly become much more serious. From preventing a baby from breastfeeding to raising the chances of dental issues to creating large spaces between the teeth and more, a lip tie can negatively affect someone's life in several ways. Fortunately, at the Chicago Tongue-Tie Center, we can take care of it quickly and comfortably for patients of all ages. To better understand a lip tie from our Chicago, IL pediatric dentist and know whether or not treatment is needed, you'll find our short guide below.
Why Choose Chicago Tongue-Tie Center for Lip Tie Treatment?
Team Led by Multiple Certified Pediatric Dentists
Able to Treat Patients of All Ages, from Infants to Adults
Partnered with Several Pediatricians & Lactation Consultants
What is a Lip Tie?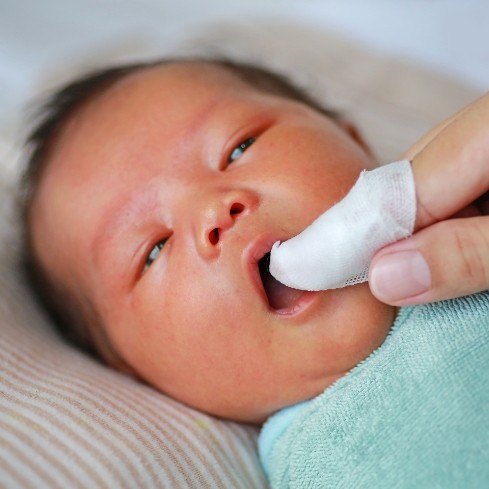 Nearly everyone has a frenulum or connective tissue that extends from each lip to the gums between the two front teeth on the upper and lower jaw. Most of the time, a lip tie occurs when the frenulum on top is too thick or connects to the roof of the mouth. As a result, the frenulum inhibits the movement of the upper lip and interferes with someone's ability to breathe and eat (this is particularly bad for babies who breastfeed).
What are the Signs of a Lip Tie?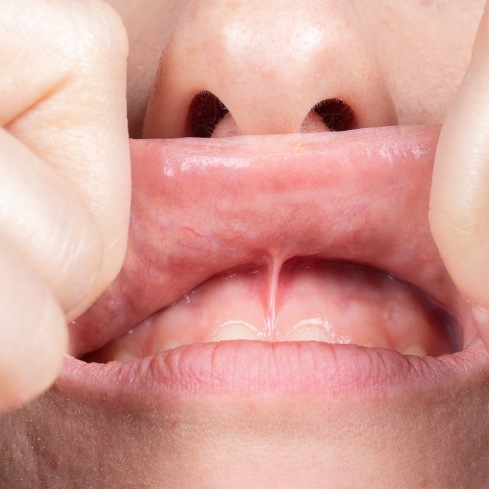 With a functional, normal lip frenulum, you should be able to flip the upper lip toward the tip of the nose with ease. Also, the gum tissue surrounding the frenulum will look exactly like the other gum tissue. However, if someone has a lip tie, the tissue around it will blanch, or appear whiter than the rest of the gums. Often, people with a lip tie show very little gum tissue when they smile because the upper lip is held tight to the teeth.
The best way to determine whether you or your child has a lip tie is to come to the Chicago Tongue-Tie Center. Our experienced experts know exactly what to look for and will perform a simple, gentle examination to properly diagnose the issue and let you know whether a laser frenectomy is needed.
Why is it Important to Treat a Lip Tie?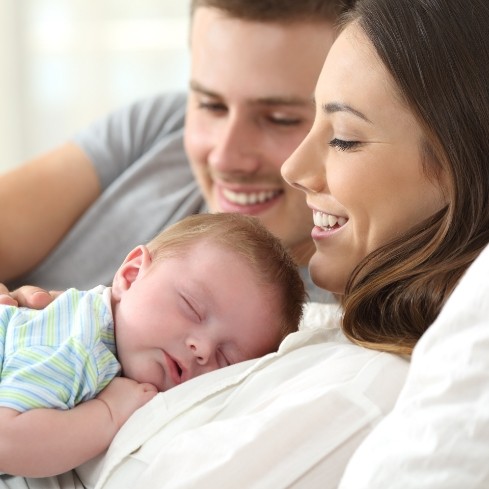 Although a lip tie typically has little or no effect on speech, it can impair a baby's growth and development due to breastfeeding challenges. In addition, a lip tie can make effective brushing and flossing more difficult, potentially leading to plaque buildup and tooth decay, particularly on the front teeth. Treating this issue paves the way toward a healthier future regardless of someone's age.