Meet Your Friendly Dental Team – Chicago, IL
Chicago's Favorite Lip & Tongue-Tie Specialty Dental Team
The "secret sauce" of our practice is our team, whose smiling faces, fast service, and expertise you'll quickly come to appreciate starting with your first interaction with Chicago Tongue-Tie Center. Their mission is to make your life easy, so when it comes to scheduling, organizing payment, or answering questions, they are ready to provide anything you need to make your experience with us 100% stress-free. You can start getting to know everyone below!
Jason, Director of Operations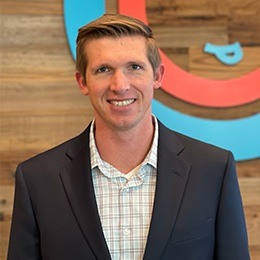 A native of Lisle, IL, Jason finds great satisfaction in seeing the joy in patients' faces when they experience the initial relief after a frenectomy. He studied at Santa Clara University and earned his MBA at Northwestern University's Kellogg School of Management after a 10-year career in the army.
Jason is happily married to his wife, Melissa. Together, they like to explore Chicago, bike and run along Lake Michigan, and play golf.
Sandy, Administrative Specialist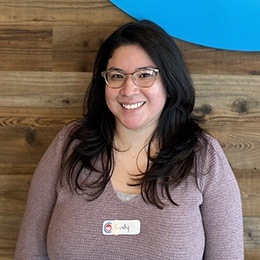 Originally from Elgin, Sandy never gets tired of meeting so many special little ones here at the practice and helping them have a great experience! She also deeply enjoys Miss Mary's coffee, which is made with a lot of love.
Outside of work, Sandy is happily married and has a lovely stepdaughter. In her spare time, she enjoys traveling with her husband, going to softball tournaments, and learning about forensic science. She also always listens to podcasts 1st thing in the morning!
Fabian, Clinical Specialist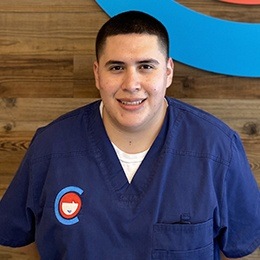 As a native of Chicago, Fabian is excited to work with our doctors, who are some of the best in the city. He is certified in dental cleanings, sealants, nitrous, and CPR. He attended high school at Carl Schurz and Everest College. We are happy to have Fabian on our team!
Fabian recently became a father to a baby girl and loves spending time with his little princess and his wife. He also enjoys watching movies and traveling whenever he can. When it comes to eating, he is adventurous and is open to new experiences.
Juana, Clinical Specialist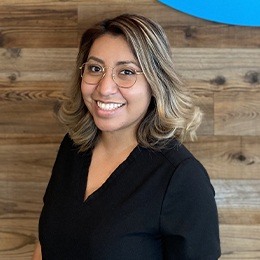 Juana has studied at both Harold Washington College and Midwestern Career College; today, she's been working in the dental field for almost five years after deciding to change careers from being a Certified Nursing Assistant. She goes above and beyond to build friendships with our special patients every day! She also loves working alongside such wonderful professionals and especially looks forward to our daily potlucks.
Originally from Gage Park, Juana is the proud mother of two beautiful, wild children and happily married to her high school sweetheart. In her spare time, she enjoys doing crafts and baking with the kids. She's also a BIG Pinterest fanatic!
Stephanie, Clinical Specialist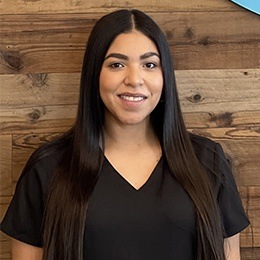 Stephanie loves working with children. Prior to coming to our office, she had nearly 10 years of experience in dentistry. After graduating from Morton West High School, she earned her dental assistant certification from the Illinois School of Health Careers and is dental sealant certified.
Stephanie has been happily married for almost 10 years and has a dog. She comes from a close-knit family and absolutely loves to dance. In fact, she started ballet, tap, and jazz when she was very young and continued dancing in pom in high school. She's even done her own choreography.