Caring Pediatric Dentist – Chicago, IL
Get to Know Dr. Bindi Vibhakar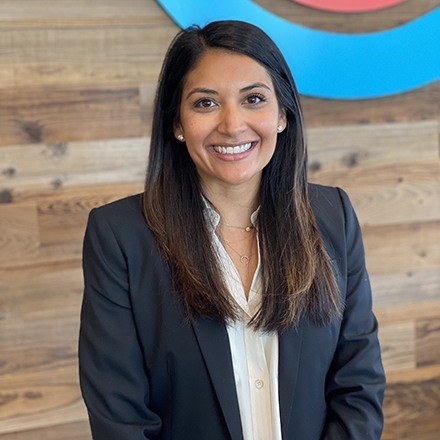 For Dr. Vibhakar, her mission every day is simple—to connect with her patients and build strong relationships with their families while providing gentle, personalized dental care. Nothing makes her happier than catching up with returning patients as well as welcoming new ones into our practice family. Before you meet her in person, you can learn a little more about her background below.


Where Did You Study Dentistry?
Dr. Vibhakar graduated from the University of Illinois Urbana-Champaign, and she went on to earn her dental degree from Midwestern University in Glendale, AZ. She worked as a general dentist in her father's office for three years, and then she completed a pediatric fellowship followed by a pediatric residency at the Montefiore Medical Center in New York. Today, she is a board-certified pediatric dentist.
To ensure she stays on top of the latest technology and techniques in dentistry, Dr. Vibhakar is a member of the:
American Dental Association
Illinois State Dental Society
American Academy of Pediatric Dentistry
Chicago Dental Society
Why Did You Decide to Become a Pediatric Dentist?
Both of Dr. Vibhakar's parents are dentists, so she basically grew up in their office. From being a child playing with stationery supplies to assisting her dad in high school, her world has always included dentistry. She was able to see how satisfied and happy her parents were with their career choices and knew she wanted to follow in their footsteps. After practicing for almost a decade, she couldn't be happier with her decision.
Outside of Work, What Do You Like to Do?
If she isn't at home cozying up with a good book, Dr. Vibhakar likes to spend her free time exploring Chicago, particularly the vibrant restaurant scene. She also loves to travel, and in the past, she has gone on dental mission trips to Uganda and Peru and hopes to do more in the future.