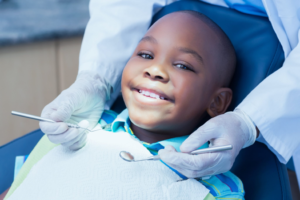 As a parent, you should always want what's best for your child and their smile—and if they suffer from a condition like a tongue tie or lip tie, their pediatric dentist will likely recommend a frenectomy to address the issue. It's natural to have concerns about any type of procedure that your little one might need, but you should know that this treatment option is nothing you or your child needs to worry about! Here's a closer look at what this treatment involves and what you can expect while your child recovers from it.
What Is a Frenectomy?
A frenectomy refers to any procedure where binding or restrictive tissue on the body is cut or modified. These procedures are quite common, especially in infants. It's often used to resolve tongue ties or lip ties in young children. This is important because pediatric tongue tie can cause many problems for your child, such as difficulty with speech and eating among other issues.
What to Expect Following a Frenectomy
There are numerous factors that influence the recovery period following a frenectomy. These include things like the age and health of the child, their healing factor, and the extent of the procedure and technique used.
Since every child is different and will heal differently, the recovery timeline will vary. In any case, it's common for children to experience some slight discomfort and swelling, as well as occasional bleeding. The surgical site might look a little pale as it heals; if it looks red or irritated, don't hesitate to contact your child's dentist. It generally takes around 2 or 3 weeks for the surgical site to heal completely, and your child's oral functionality should see improvement.
Helping Your Child Recover from Their Frenectomy
It's essential that your child sticks to a soft-food diet during this time and avoids hot or spicy foods that might irritate the surgical site. Ice packs and over-the-counter pain relievers can also be appropriately used to manage discomfort. Helping your child with their tongue and lip stretching exercises is also crucial.
Your child's frenectomy is an important procedure that'll set their oral health up for lasting success, and they can't navigate the recovery period without your help! By knowing what to expect, you can ensure that your little one's discomfort is minimized, and things heal up without issue.
About the Practice
The team at Chicago Tongue-Tie Center is ready to assist families in the Chicago area! They offer a wide range of services that can assist with all sorts of oral issues that your child might be experiencing, including frenectomy treatments to address tongue and lip ties. If you have any questions about the blog or would like to arrange a visit for your little one, feel free to contact the practice online or over the phone for further assistance: (312) 313-9957.